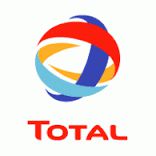 Total Chooses Tanzania over Kenya for Pipeline | Petroleum Africa
Total Chooses Tanzania over Kenya for Pipeline
http://www.petroleumafrica.com/total-chooses-tanzania-over-kenya-for-pipeline/
Uganda, or more specifically, Total Uganda, has chosen to go the southern route through Tanzania to export its planned crude production via pipeline as opposed to the Kenyan route.
"As a company, our position remains that we are going through Tanga. I understand there are issues being discussed but our position remains the same," The East African reported Total E&P Uganda General Manager Adewale Fayemi as saying while attending an industry event in Tanzania.
Tullow Oil is one of Total's partners in Uganda and has discovered commercial reserves in Kenya and for that company, the northern route to the Kenya coast would be ideal to takes its crude to market. The northern route would also benefit the planned Lamu Port-South Sudan-Ethiopia Transport corridor.
"In the construction of the pipeline, Kenya favored the 'northern route', through Lokichar, because, as part of the Lamu Port-South Sudan-Ethiopia Transport project, it would transform infrastructure and the way of life of the people in the towns and counties across its path," Kenyan State House spokesperson Manoah Esipisu said.
Concerns regarding costs