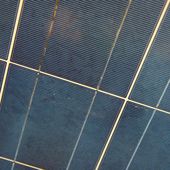 UPDATE - Risen Energy guides for up to 1,632% higher Q1 2016 profit - SeeNews Renewables
April 12 (SeeNews) - Chinese firm Risen Energy Co Ltd (SHE:300118) expects its attributable net profit for the first quarter of 2016 to surge by between 1,583% and 1,632% year-on-year from CNY 20.5
http://renewables.seenews.com/news/update-risen-energy-guides-for-up-to-1-632-higher-q1-2016-profit-520731
April 12 (SeeNews) - Chinese firm Risen Energy Co Ltd (SHE:300118) expects its attributable net profit for the first quarter of 2016 to surge by between 1,583% and 1,632% year-on-year from CNY 20.5 million (USD 3.2m/EUR 2.8m) a year back.
In a statement on Friday, the solar module maker said that its bottom line for the three months through March ranges from CNY 345 million to CNY 355 million, based on preliminary statistics. The previous forecast was for a net profit of CNY 160 million-CNY 170 million.
Risen Energy explained the significant improvement in its performance with a non-recurring operating income of about CNY 185 million, which is to be recognised in connection with a recent merger and acquisition (M&A) deal. Excluding all January-March one-off effects, totalling CNY 190 million, the company's unaudited profits range from CNY 155 million to CNY 165 million, according to the statement.
As previously disclosed, the Chinese solar firm also registered substantially higher photovoltaic (PV) product sales as compared to the same three months of 2015. Risen Energy is working on finalising its audited first-quarter financial results and will publish a detailed report in due course.
(CNY 1.0 = USD 0.155/EUR 0.135)