February 18 (SeeNews) - The Met Office, the UK's national meteorological service, yesterday said it has signed contracts to provide weather forecast services to help ensure the safe construction of two offshore wind farms in Germany.
The 332-MW Nordsee One wind farm that is due to be completed in April 2017 will use a range of Met Office services, including support with planning shipping routes in open water. This offshore wind project is jointly owned by Northland Power Inc and RWE Innogy.
The 402-MW Veja Mate offshore project, meanwhile, will use the Met Office's services during its Inter Array Cable campaign from around August 2016 until March 2017. The project is currently owned by the Highland Group, Siemens Financial Services and Copenhagen Infrastructure Partners.
The Met Office launched into Germany at Wind Energy Hamburg in 2014 and has since made considerable investment to appoint local representation in Hamburg and integrate into renewable energy clusters and working groups across Germany, said Hayley Wallbank, Met Office's head of European business development.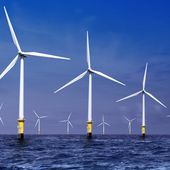 UK's Met Office to provide forecasts for 2 German offshore wind projects - SeeNews Renewables
February 18 (SeeNews) - The Met Office, the UK's national meteorological service, yesterday said it has signed contracts to provide weather forecast services to help ensure the safe construction
http://renewables.seenews.com/news/uks-met-office-to-provide-forecasts-for-2-german-offshore-wind-projects-513697