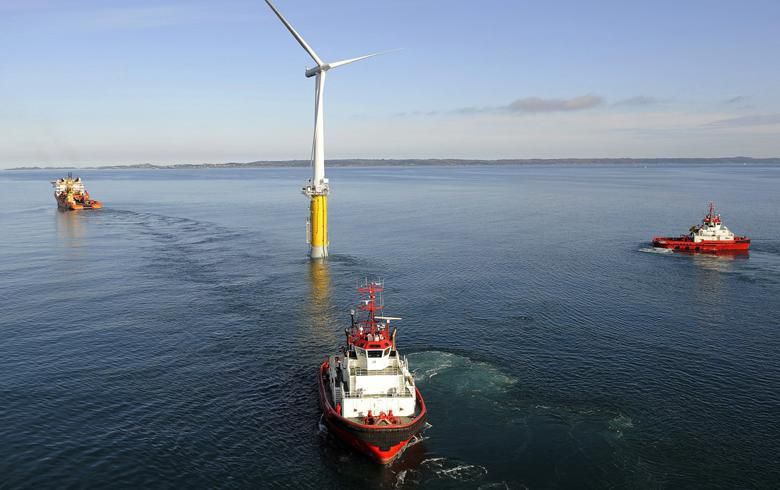 February 18 (SeeNews) - Norwegian energy major Statoil (OSL:STL) has picked NorSea Group's (NSG) Stord base to handle the assembly of the floating wind turbines that will make up the 30-MW Hywind wind park in Scottish waters.
Stordbase AS has received a contract worth between NOK 50 million (USD 5.8m/EUR 5.3m) and NOK 70 million to prepare and adapt the base as an assembly facility for the five SWT-6.0-154 direct drive offshore wind turbines that will be supplied by Siemens. The deal also covers construction of foundations, sections and components unloading, establishment of a mooring area for substructures, indoor storage facilities and inspection of the fully-installed turbines.
The contract enters into force on March 1, 2016.
NSG noted it has already collaborated with Statoil on a similar project, more specifically on the 2.3-MW Hywind Demo that was installed off the coast of Norway in 2009.
(NOK 1.0 = USD 0.116/EUR 0.105)