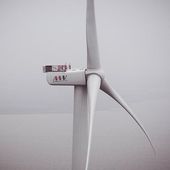 MHI Vestas picked to supply turbines for 370-MW park off Belgium - SeeNews Renewables
February 18 (SeeNews) - MHI Vestas Offshore Wind has been named preferred supplier of wind turbines for the 370-MW Norther offshore wind project in the Belgian North Sea through a competitive tender
http://renewables.seenews.com/news/mhi-vestas-picked-to-supply-turbines-for-370-mw-park-off-belgium-513612
February 18 (SeeNews) - MHI Vestas Offshore Wind has been named preferred supplier of wind turbines for the 370-MW Norther offshore wind project in the Belgian North Sea through a competitive tender process.
The plan is for the company to deliver turbines of the V164-8.0 MW model for the park. When commissioned in 2019 it is expected to be Belgium's largest wind power plant.
The project owner, Norther NV, is a 50/50 joint venture of Dutch utility Eneco Group and Elicio NV.
In a statement on Thursday, Vestas Wind Systems A/S (CPH:VWS) noted that it would make an announcement once the supply deal is firm and unconditional. MHI Vestas Offshore Wind is a 50/50 joint venture between the Danish turbine maker and Japan's Mitsubishi Heavy Industries (TYO:7011).
A recent report by the Global Wind Energy Council (GWEC) shows that Belgium's offshore wind capacity remained at 712 MW at the end of 2015, with no new installations for the past year. Globally, there was 3,392 MW of new offshore wind for the year, bringing the cumulative to 12,105 MW.