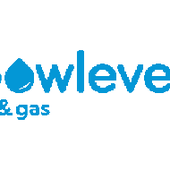 Bowleven Backs out of Tanzania Buy | Petroleum Africa
Bowleven Backs out of Tanzania Buy
http://www.petroleumafrica.com/bowleven-backs-out-of-tanzania-buy/
Bowleven has decided not to pursue its interest in the proposed acquisition from Aminex PLC of a 25% interest in the Kiliwani North Development License (KNDL) nor a 50% interest in the Ruvuma PSA, in Tanzania, following the completion of due diligence.
In discussions during the due diligence process, a forward work program could not be agreed which would be acceptable to Aminex, its lender, the Tanzanian authorities, and Solo Oil, according to a statement from Aminex.
As a consequence, the contingent agreement between Solo and Aminex for a transfer of a 12.5% in the Ruvuma PSA interest is no longer applicable and the partners will maintain their existing interests.
Aminex CEO Jay Bhattacherjee commented: "The recent completion of the gas sales arrangements for the Kiliwani North field opens a new chapter for Aminex in Tanzania. With the commencement of first production from the Kiliwani North 1 well, we expect to book our first reserves in-country. The Company continues to focus on appraising Ntorya where we have planned an exciting program prior to applying for a 25 year development license. Aminex is currently assessing alternative ways to monetize its gas in the Ruvuma PSA acreage, where we already have a commercial gas discovery at Ntorya-1, through an early production system.