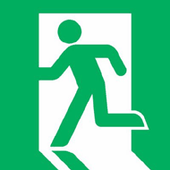 Lukoil Looks to Exit Cote d'Ivoire | Petroleum Africa
Lukoil Looks to Exit Cote d'Ivoire
http://www.petroleumafrica.com/lukoil-looks-to-exit-cote-divoire/
Russian oil and gas producer is reportedly exiting its assets in the West African country of Cote d'Ivoire. The news of the Russian firm's exit was reported by Interfax news agency, who cited a source.
The company has been in the West African nation since 2006 and drilled several wells including the Independence-1X on Block CI-401 which resulted in a light oil and gas condensate discovery in December 2011.
Cote d'Ivoire is not the only country Lukoil could be exiting, as in 2014 it said the high level of political and economic risk in a number of countries it operates in could complicate its work and even lead to its termination of activities. In 2012 production from Lukoil's Karpatneftechem in Ukraine was stopped, it sold its Odessa refinery in 2013, and then its network of petrol stations in Ukraine in 2014.
According to TASS it has closed all its projects in Vietnam and intends to focus on projects in West Africa, specifically Sierra Leone and Ghana.